Lisa and Rachael want to make a show, but there's a problem: they don't have any ideas.
So, who do they turn to?
The Great British Public of course!
They make a pact. They'll go onto the streets, interview people, and whatever story the public come up with – that will be the show. No backing out, no changing what they don't like. Deal.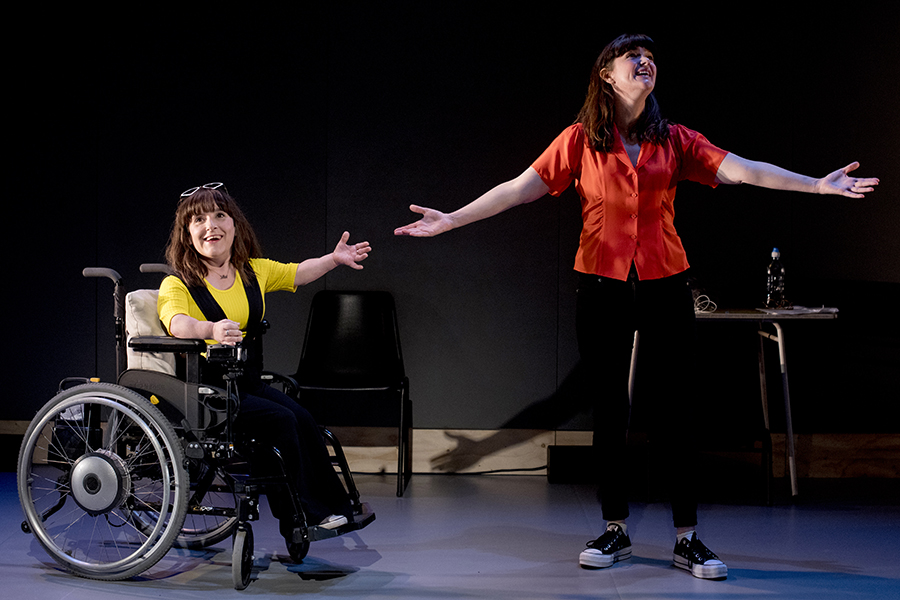 Still No Idea is Lisa and Rachael's quest: a mischievous look at two friends searching for drama, action, and a story to tell. Part-verbatim theatre, part-confession, part-comedy sketch show with a bit of singing and dancing thrown in. Turns out getting the public to write your story is quite an adventure.
"A lucid, delightfully ironic and politically piercing 80 minutes"
— The Guardian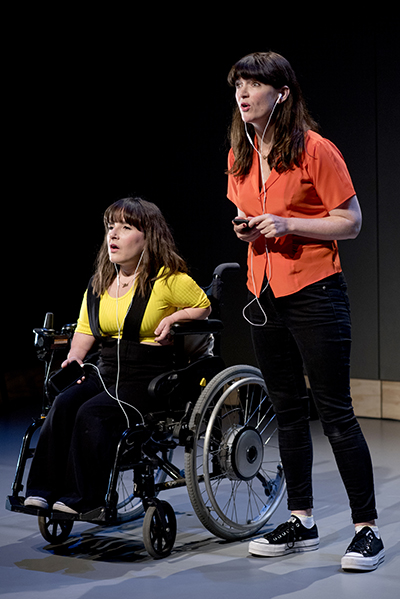 "Hammond and Spence are sincere, incessantly funny and have the rapport perfectly suited to leaping from humour to pathos in a matter of minutes. Essential viewing"
— What's On Stage
Running time – 80 minutes (no interval)
Age guidance – 14+
Access details:
Each performance of Still No Idea will be performed in a relaxed environment, aiming to create a space for everyone, especially people who would benefit from a more informal experience. Some of the things that will be in place include:

•    A relaxed attitude to noise in the auditorium; you are welcome to respond to the show in whatever way feels natural
•    You can enter and exit the auditorium when needed
•    You will be helped in finding the best seats
A Sensory Synopsis and a Story Synopsis has been produced for anyone that may benefit from them.
Bunny in association with Ellie Keel Productions and Traverse Theatre present
STILL NO IDEA
written by Lisa Hammond, Lee Simpson and Rachael Spence
originally co-produced by Improbable and The Royal Court Theatre
Director Lee Simpson
Designer Ben Stones
Lighting Designer Colin Grenfell